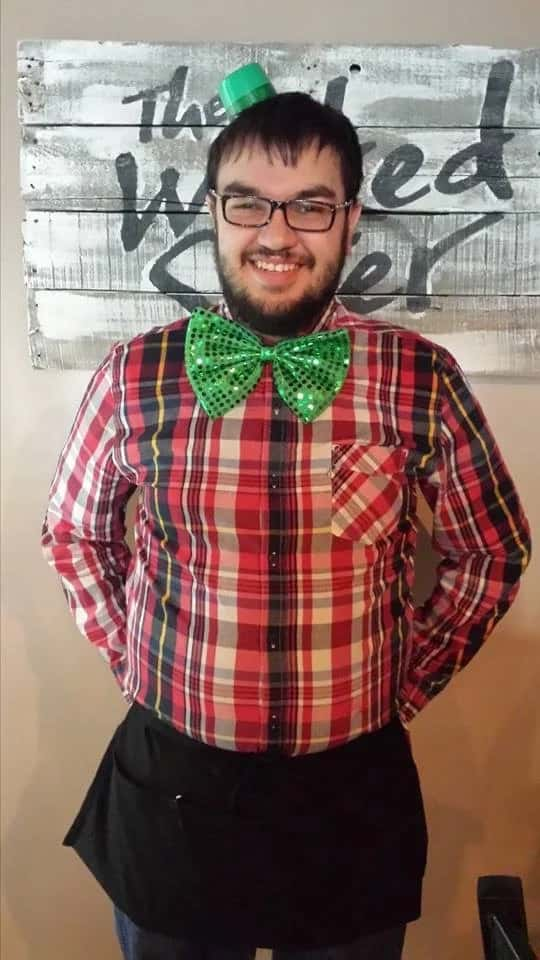 Delivery...& Carry Out...& Beer! Oh My!
Delivery...& Carry Out...& Beer! Oh My!
Wow - The Wicked Sister's first day with just delivery and carry out far surpassed our expectations! For the first St. Patrick's Day ever, we sold out of corned beef! Like out-out. Not a bit of corned beef left in house except for the festive Corned Beef & Swiss Tot du Jour. (And if I'm being honest, we made those today to offer tomorrow and sold so many Cheddar Bacon Ranch tots that we had to tap into the CBR tots tonight!)
Today, The Wicked Sister realized that we CAN do delivery – Who knew? It's a service that we will continue to offer during the mandated partial closure. We will deliver within the City Limits, including the Radar Base area and Osborn Subdivision. Delivery is available with a $5 delivery charge and $15 order minimum. Remember that we can also deliver bottles of wine, canned & bottled beer and our Draft Pints To Go!
At the moment, placing orders by phone – for delivery or pick up – is the only way we can accept orders. Call 906.259.1056 for all orders. Unfortunately, we only have one phone line and we know getting a busy signal is frustrating! Please keep trying until you get through, and know that we are working to increase our phone lines to help get through the volume of calls we're experiencing!
In an effort to help our friends at Ore Dock and have a little fun while we're social distancing, The Wicked Sister is planning our first ever Social Distance Take Over. We're still working to nail down a date and the tap list, but we'll share all those details soon! Ore Dock is sending 7 kegs (our 8th tap will be our house handle from Tripleroot)! All drinking will be done at your home or wherever you prefer to be that isn't The Wicked Sister since we're still not allowed to have more than 5 people inside at any one time. We'll come up with something fun to keep the feel of a Wicked Sister tap take over alive! We are recommending that if you plan to order multiple Pints To Go that you call in your order ahead of time.
Here's another thing I know – The Wicked Sister staff ROCKS! Going from primarily dine in to exclusively take out has created some challenges, particularly to the smiling faces you're used to seeing out front serving you Drunken Cows and craft beer. Our Front of the House crew has completely reinvented themselves by answering phones, organizing and bagging carry out orders and running deliveries. My kitchen crew – the nameless, faceless heroes in the back who grill your burgers and create other yummy magic – are faced with the new challenge of packaging all food in carry out boxes so that your meal arrives to you at home with same quality you would expect if you were to dine in at The Wicked Sister!
Another thing I know – our customers ROCK, too! Thank you from the bottom of my heart for your outpouring of support during our first full day of partial closure! The sense of community and genuine kindness that is bubbling within our little town is truly amazing! Just like Mr. Rogers said, it makes these uncertain times feel less scary when we are able to look at the individuals who are truly doing good things.
The Wicked Sister will continue to remain open for business, to both delivery in Sault Sainte Marie and pick up, for as long as it is financially responsible. We are looking forward to returning to business as normal as soon as possible. But in the meantime, The Wicked Sister is trying to make the best of the situation. With each new challenge creates new strengths, so I know for certain that we will emerge from this with a new sense of what The Wicked Sister is capable of doing.