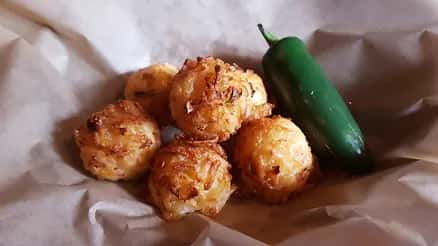 Gratitude + Sponge Bathing...
Gratitude + Sponge Bathing...
Today was #thegreatamericantakeout – The National Restaurant Association is encouraging everyone to show their support to the restaurant industry by ordering carry out from your favorite restaurant! The Wicked Sister is grateful for your continued support during this time of uncertainty! We are offering carry out and delivery for our regular menu, including beer and wine to go! Call (906) 259-1086 for all orders. If you feel more comfortable staying in your car, we are also offering curbside pickup – just let us know your preference when you order!
Yesterday I was prepared for The Wicked Sister to be shuttered closed for the foreseeable future. Then I learned restaurants are considered an essential piece of the food supply chain meaning The Wicked Sister can remain open during the mandated Stay Home, Stay Safe order. To say the last eight days have been an emotional roller coaster is an enormous understatement. How much food do we order? How many to go boxes should I order? How do I staff properly?
There are so many people in similar, crappy boats – businesses not deemed essential who were forced to close for the next few weeks, employees deemed essential (far more essential than restaurants!) that must report to work despite wanting to stay home and safe with their families, and fellow restauranteurs who are scrambling to rebuild their business model and adjust during these unprecedented times. I feel guilty about crying over carryout burgers because clearly, there are folks with much larger problems than mine!
Today, more than ever, I miss my grandma and grandpa. I feel like they always knew what to do. John and Connie Graham are never far from my heart and mind, especially when my kids are up to something awesome or The Wicked Sister hits a new, big milestone. I just think they would be so happy and proud of all of us! I also know they would have some words of wisdom, and most likely, a good reality check right now. I'm sure they would remind me that we are all in this together and just like everything else, this too shall pass.
Trying to be strong and the importance of helping others in times of need reminds me of the time my grandpa guilt-tripped me into sponge-bathing a stranger! First, you need to know that my grandpa could talk me into ANYTHING! Maybe tomorrow I'll share with you all how he talked me into rendering pork back fat into lard which turned into one of the biggest kitchen disasters I've ever encountered. For today, let's go back to the early 1990s, and maybe the first time grandpa's "good" idea left me – Scarred? Changed? A better person?
My grandma was experiencing horrific nose-bleeds for a couple days and it was finally decided that my hospital-hating, American grandmother would seek medical treatment at the hospital in Soo, Ontario. (Nearly thirty years later, I still have no idea why she chose to go to Canada, but that's not relevant to this story so I'll move on.)
Grandma was admitted, treated and kept a couple days for observation. During one of these days, Grandpa and I went to visit her. Grandma's roommate was a nice, elderly lady probably around the same age as my grandma; however, I was twelve so anyone over 25 years old was old to me. I promise, she was much older than 25. Even though I don't remember her name, for the sake of this memory, let's call the roommate Doris, who happened to be napping when we arrived. Doris awoke to discover that the nurse had already been in and left, missing her chance at help to get freshened up for the day.
I pretended not to hear her subtle request for help, but Grandpa heard it loud and clear. He nudged me and tipped his head toward the old woman on the other side of the privacy curtain. I shook my head and continued flipping through a magazine that suddenly was the most fascinating thing I had ever held in my preteen hands. A few minutes later, another sigh came from behind the curtain, and sweet, deflated voice said, "I guess I will just have to wait another day for my sponge bath." Following Doris's words, my grandpa poked my shoulder and gave me a I-Dare-You-To-Say-No-Again stare.
I groaned with all the attitude you could expect from an unwilling person in the situation, and went around the curtain to introduce myself and ask if she would like me to help her clean up – clearly praying she would say, "No Thanks, young unfamiliar person." Unfortunately for me and my twelve year old sensibilities, Doris happily accepted my offer. I'll spare you the details, except to say that it was my first time ever seeing a naked body, especially one weathered by age and gravity. It was also my first time giving anyone a sponge bath. I must have done a relatively decent job because she actually tipped me! An expression of gratitude that made me feel like the most ungrateful snot in the world.
What I didn't understand then, but do understand today – In a time of need, I offered (ok, truthfully, was volun-told) to help, and to just one person - I made a difference. Even today, I remember the look of appreciation on her face that someone heard her and offered assistance. I frequently think of this day and laugh at the genuine absurdity of the situation thanks to the prodding of my grandpa.
Today, I thought about the memory with a new perspective. Sometimes it's not whether we want to do something; instead it's about how do our actions make someone else's day a little better. The Stay Home, Stay Safe order might not be something we want to do, but it's important to follow the directive to make someone else's day better. By staying home except for essential outings, we are helping to keep our elderly and immune-compromised neighbors safe, keeping our medical professionals & first responders from being overrun with critical care patients, and helping everyone to get through this as fast as possible!