SAYONARA 2020!!!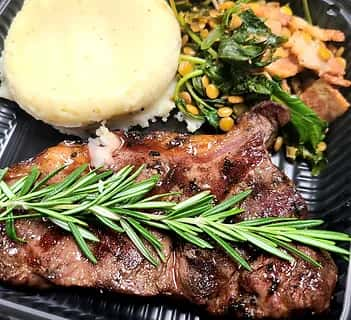 Well, geez! What a year - 2020 has tested my patience, determination and on some days the decision to just get out of bed (and I'm confident that I'm not the only one). The days between Christmas and New Years have always been my favorite time of year. It's the only real time I feel that my world actually slows down. It's out with the old and in with the new! And if I'm being 100% honest, the one time each year that my house gets a really good dust job as decorations are packed away until next year.
A week-long slow down also gives me a lot of time for reflection on the out-going year. This year has been no exception. It's so easy to think back on 2020 and say, "Wow! What a shitty year!" However, when I think a little deeper, I know 2020 has been a year of growth, important lessons learned and accomplishments.
So, first, a huge kudos to The Wicked Sister crew! There is not a better group of people to have gone through the year with. We started the year with an abnormally busy January & February which left us scrambling to keep up…and then COVID - March through ummmm….now – has meant an entirely different type of scramble.
It was never the scramble to keep up with being busier than anticipated. We hustled to make sure we could be busy even while we were shut down to dine in guests. We hustled to make sure we could accommodate every guest we possibly could over the summer. Together, we learned on the fly how to survive exclusively on carry out. We learned on the fly how to do delivery. We learned on the fly how to translate what makes us us without having 45 minutes to create the experience.
I will never be able to thank this crew enough for their dedication, creativity and hustle. I know forty years from now, these twenty-one amazing people will still hold an incredibly special place in my heart.
Thinking back on all the challenges of 2020, I'm exceptionally proud to say that we only closed twice. We closed for a week to have our beautiful new floors installed and closed for one day due to COVID precaution for a deep clean. We also had to close early twice because we ran out of food. In a year full of chaos, none of these were bad problems to have. These successes could never have happened without the fantastic people who come to work at The Wicked Sister every day.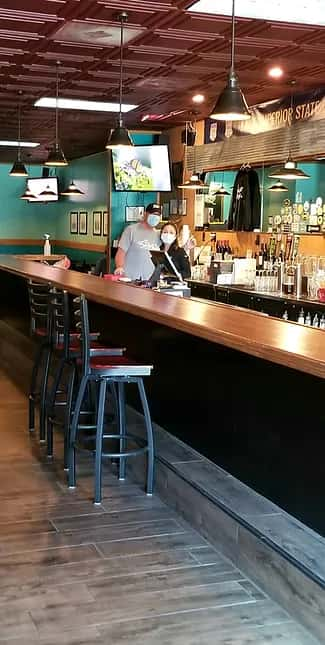 We also could not have survived 2020 without our awesome patrons! You guys lived through all our learning curves. You applauded when we got it right and forgave us when we made mistakes. We launched with a brand-new POS system and online ordering on a Friday – something that you just don't do in restaurants. Our ticket times were ugly. Anyone that ordered between 5pm and 8pm likely waited thirty minutes past the time they were told. It was a sad day for us; however, everyone waiting was patient and kind. One customer even emailed the next day to THANK me because it afforded her and her husband a little bit of peace and quiet together while they waited. With our new system, we can track order frequency, so we know that many of you are ordering one, two or three times a week! I'm so grateful for your support. We all are! We have had to reduce hours; however, to date, no one has been laid off or let go due to the shenanigans that restaurants are facing because of COVID restrictions. That's because of YOU!Tonight, I'm thinking of all the hospital staff, teachers, grocery store employees, families and the long list of folks who have made countless changes to their normal so that the rest of us can experience some sense of normalcy. My heart is heavy thinking about loved ones we lost this year and are not here to welcome a new year. It would be so easy to get bogged down with the negatives of 2020, and I promise that there are days when this feels never-ending; however, I am so incredibly grateful for all the support I've received this year. Tonight, I'm making the choice to remember all the good that I've experienced this year. The good far outweighs the bad. I'm also going home with some bad ass lemon tart, so I think I'm ending 2020 on a high note.