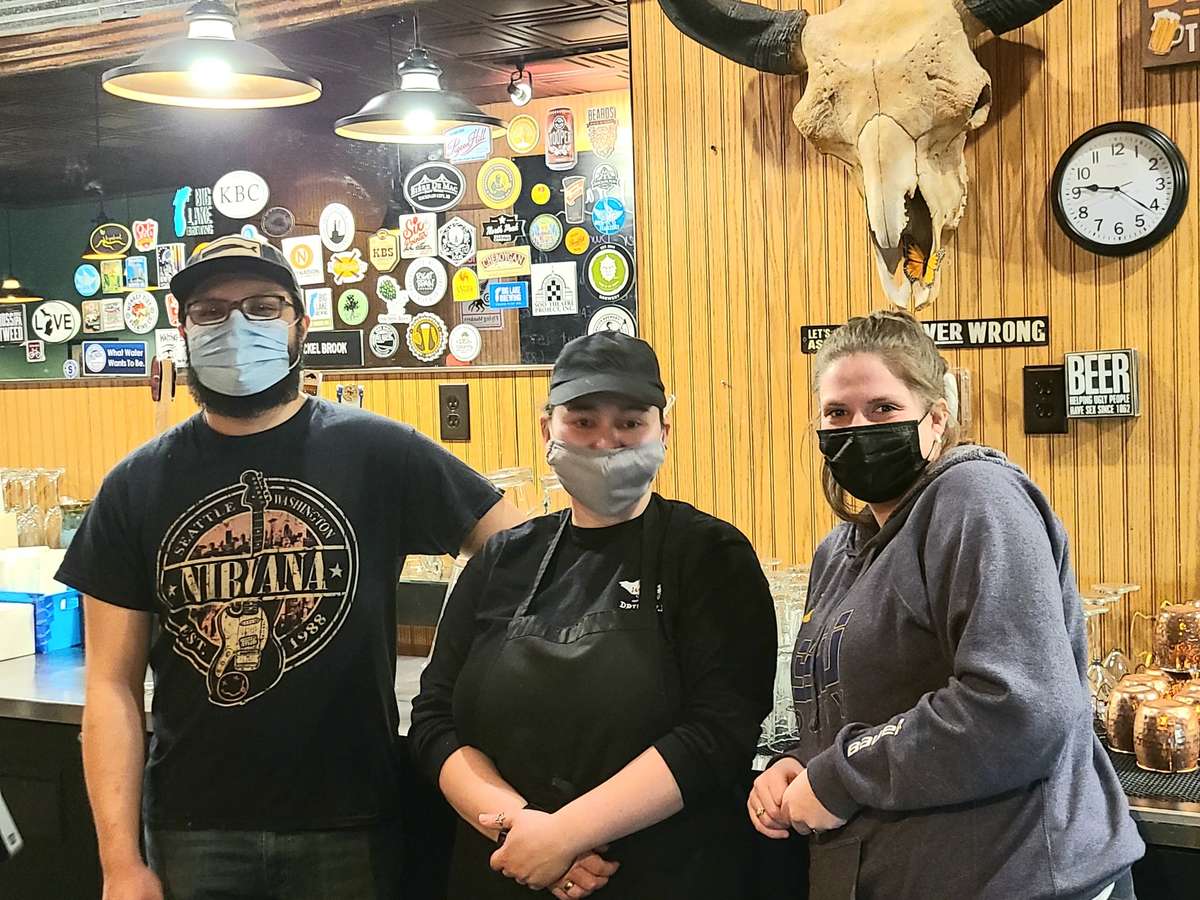 See You Next Tuesday!
See You Next Tuesday!
It's been almost 75 days since we've seen your smiling faces! (Or at least we assume you were smiling...you could have been covering a fart?) We missed Thanksgiving Eve with you guys...we missed the holiday season...we missed New Year's Eve! We've missed so much, but I'm happy to say that we will be reopening for dine-in on Tuesday, February 2 at 11:00 am! We are reopening at 25% capacity, which means we have the ability to have 23 dine-in guests at a time. At this time, we will not be accepting reservations because we want to make sure all our guests are able to enjoy themselves without feeling rushed to accommodate a schedule that we made up.
I welcome everyone to stop in or call 906.259.1086 to see about immediate seating or the approximate wait time for dine-in seating. If we have a waiting list, you do not have to leave your warm toasty car—just call us, we'll put you on the waiting list, and will call or text when your table is ready! If dining in public doesn't feel right for you, no worries! The Wicked Sister will continue to offer takeout, curbside pick-up, and delivery for your convenience and comfort. You can order online at www.wickedsistersault.com or call in your order at 906.259.1086. Please rest assured that The Wicked Sister crew is as committed to guest safety as ever before.
Tuesday is a big day for us—and while 25% capacity doesn't seem like much—it feels like a step towards reopening under more normal circumstances! Plus, it gives us substantial motivation to relocate the temporary dry storage area set up in the dining room! Our ability to reopen for dine-in does come with restrictions—rules that we are required to enforce regardless of your or my opinion—or we risk sanctions on our liquor and food licenses. I promise, we really hate being the wet blanket on your good time, but it's what we are prepared to do. You can help us by accepting that:
Masks are REQUIRED any time you leave your seat.
We will ask for your contact information; however, you may choose to decline to give us this information.
We have 23 seats available for service, but we have 46 seats altogether. So if we say we are full—please respect that and don't point to all the empty seats—we are actually, painfully aware there is a large number of empty seats. Having extra seats will help us get new parties seated faster. Plus, we simply cannot fit any more erroneous chairs in the basement. Please allow us to move chairs around to accommodate your group.
Due to current mandates, we are only able to seat parties of 6 or less. By all means, please come in with your eleven friends, just be aware that you and your five besties will be seated at a separate table six feet away from your other six besties.
As always, if you are feeling sickly, have COVID, or have recently been in direct contact with a person diagnosed with COVID, just catch us next time. We're not going anywhere, I promise. If you just can't wait to enjoy a Wicked Sister fix, please opt to order through a contactless option that keeps The Wicked Sister crew and other guests as safe as possible.
Finally, if you disagree or simply cannot cope with any of the above requirements, please know that we are excited to serve you when our state-mandated restrictions are relaxed to the point that you can enjoy dining out! But please don't come here thinking you can bully us, berate us, or treat us in a way that makes the entire staff