Welcome Back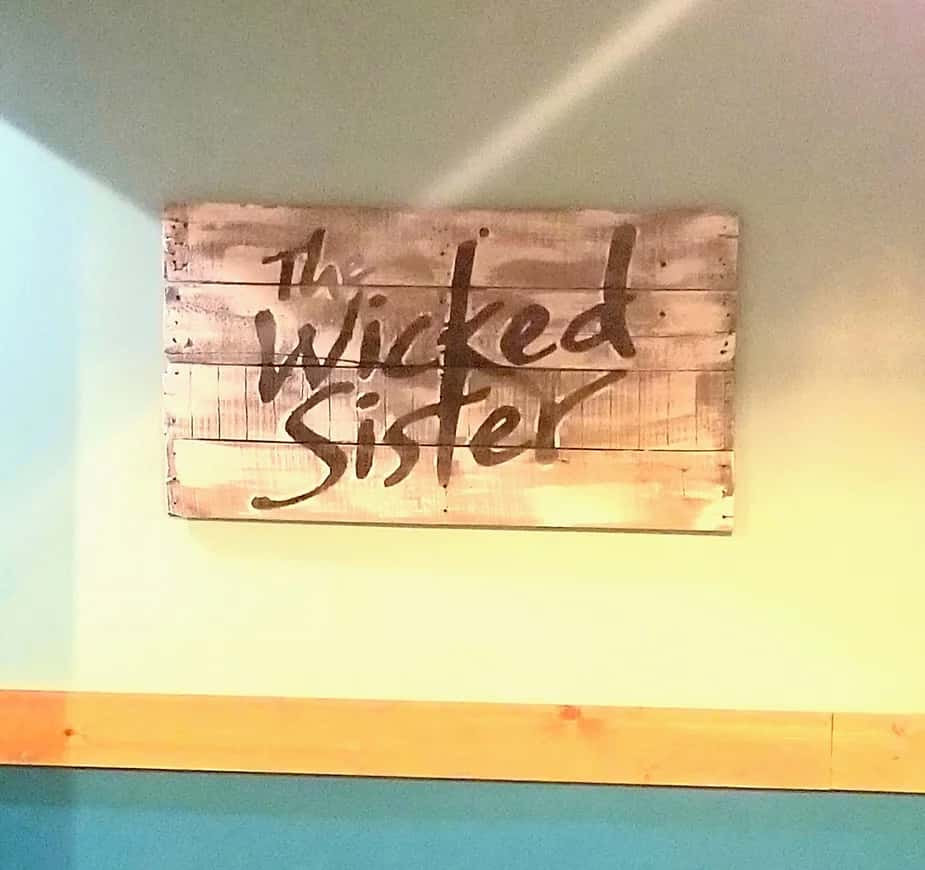 We're almost three weeks into being reopened for dine in sales and it's SO nice to see smiling faces dining at the bar and tables again! We have missed you all more than you will ever know!
I cannot express enough gratitude for the support and love everyone gave to The Wicked Sister while we were closed to dine in sales. I have been trying for a couple weeks to make words from these feelings and end up abandoning blog drafts because so many raw emotions come bubbling to the surface.
The restaurant industry's world was destroyed by COVID-19 and the mandated closures that came to help limit the spread of the virus; many restaurants across the country will not reopen or will not make it to 2021 – a sad reality for so many, but this is not The Wicked Sister's reality.
Through all the stress, uncertainty and countless changes – and trust me, there were SO. MANY. CHANGES. – the one thing we felt deeper than fear was love from the community! It has been humbling and a definite bright spot during all the chaos.
I think about what my world will look like thirty years from now – what my kids (or perhaps grand kids) will ask about what life was like during the COVID-19 Pandemic – and I know one of the first memories that will come to mind is how scared I was as a small business owner. A close second will be how everyone in Sault Ste. Marie came out to support, not just The Wicked Sister, but all small businesses. I will tell them how my world crumbled on March 16 and how on March 17 we reemerged with a new plan thanks to The Wicked Sister staff and our guests. I will tell them how when it feels like you're falling apart, there will always be people surrounding you to help pick up the pieces.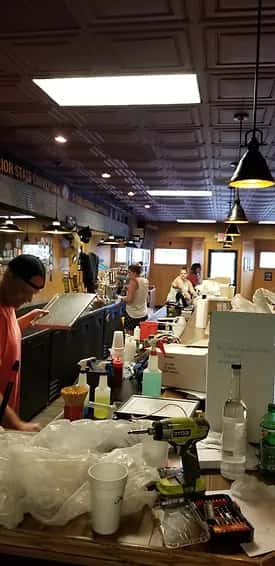 I cry every time I think about what could have happened. We could have closed: And not just closed for a few months – closed-closed. I'm sure The Wicked Sister isn't entirely different than most other small businesses. We, like many other small, independent companies, just don't have the cash reserves to run in the red for very long. Yes, there were a couple Federal programs that provided funds to small businesses, but those opportunities became available about a month after we closed to dine in sales.
It was always important to me that The Wicked Sister be an active member of the community – supporting sports teams (youth & adult), participating in fundraisers and whatever we could do to help the community. It's important to me because this is my hometown and I want to be a positive impact. I had no idea that The Wicked Sister had embedded itself into the community the way the community had embedded itself into The Wicked Sister.
So, with all that said -- It feels so good to be able to host guests who choose to dine inside The Wicked Sister! If you haven't been in yet, we do look a little different than a few months ago. First – We have new floors throughout and a fresh paint job in the dining room! If you haven't heard about it already, I'm pretty excited about the transformation!
We have some other changes, too, even if they are less thrilling than beautiful flooring. The entire Wicked Sister crew is wearing masks to help protect our guests and crew. Several weeks in, I'm sick of seeing the uber-clinical disposable masks which make me think of "Scoot down. Scoot down a little more. Relax your knees." (Ladies, you know what I'm talking about…) ANYWAY, I have a wonderfully creative aunt that is making us custom Wicked Sister masks which I think will help us have more fun.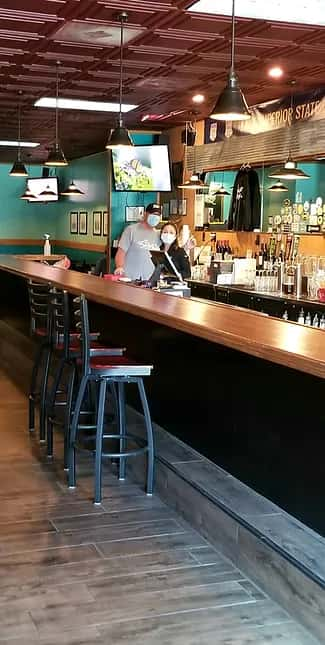 While we're on the subject of masks, guests of The Wicked Sister are encouraged to wear masks until they are seated. However, we are currently welcoming guests with or without masks. We do ask that if you have a fever, have been exposed to COVID-19 or are otherwise sickly that you stay home – or take advantage of our contact-less delivery if you just MUST eat from The Wicked Sister.
We have also upped our already stringent cleaning and hygiene standards. The entire Wicked Sister crew has been disinfecting frequently-touched surfaces, like door handles, bathrooms, chairs, etc. – more often than normal. It's hard to talk about the changes we made in regard to sanitation and cleaning practices because everyone on staff always did a phenomenal job so that our changes for reopening have been sort of minimal.
We have hand sanitizer available – made by our friends at Les Cheneaux Distillery! We've also eliminated shared-use items like menus, ketchup bottles and salt & pepper shakers. These items have been replaced with disposable menus and single use condiments. We've always used an EPA sanitizer on our glasses, plates and cutlery so you can dine in with REAL glasses, plates and silverware; however, if you feel more comfortable with disposable plates, glasses and cutlery please let your server know and we are happy to accommodate your request!
The Wicked Sister is operating at 50% capacity – just 45 seats – with six feet between groups to adhere to social distancing practices outlined in Executive Order 91.
While I think every person on The Wicked Sister staff has done a beautiful job learning our new protocols, we are still navigating new systems. One of the biggest challenges we are currently trying to overcome is handling dine in, carry out and delivery! There might not be a lot of guests physically inside the building, but our kitchen could be swamped with carry out orders. We ask for your patience and please know that we are cooking your meal fresh to order, in the order that it was received. If we are experiencing unusually long ticket times, we will do our absolute best to communicate that with you.
Rest assured that The Wicked Sister is 100% committed to providing you with the best experience possible whether you choose to dine in or carry out!
As parts of the economy continue to reopen, we recognize that there is a wide range of comfort levels when it comes to being in public. I want to assure you that in addition to extra staff trainings and increased sanitation practices, we are working hard to ensure that you are able to dine with The Wicked Sister whether that means inside our bar and dining room, through carry out or through contact-less ordering and delivery. The Wicked Sister has always embraced the spirit of hospitality, and the opportunity to reopen is no different.
This blog post has been a long time coming – over a month since our last one! We have adopted added safety measures that have been required as a condition of reopening to help keep everyone safe and healthy. We have also been busy preparing, training and working on all the new changes and challenges that are apart of this new phase. And mostly, I have wrestled with how to impart my immense gratitude to everyone who came out to patronize, and continues to support, The Wicked Sister! Thanks to our marvelous customers and crew, The Wicked Sister has defied all statistics and will continue to do so for years to come.