Wicked Sister Behind the Scenes...
Wicked Sister Behind the Scenes...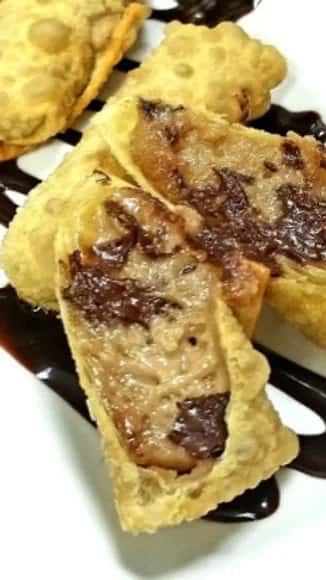 We're officially into Week 4 of the Stay Home, Stay Safe Order. Kudos to all essential employees out there reporting to work, day in and day out, making sure we are healthy, safe and with items we need! Also, kudos to everyone taking the Stay Home, Stay Safe order seriously which helps to keep all the essential folks that much safer! For those in the general populous who are not taking the order seriously; well, there's likely a special place in hell for you right next to individuals who pilfer from honest, hardworking people and those who don't return their shopping carts to the proper spot.
I can tell you that The Wicked Sister is sad. If you've been in to pick up a carry out order, you likely feel it, too. The bar is quiet. The chairs are flipped. The pens are moist from sanitizer. And now 70% of you are grossly uncomfortable because I just used the word "moist" in a sentence.
News outlets suggest that Michigan will peak with COVID-19 cases within the next several days. Us Yoopers know that this means Lower Michigan, and what happens up here is anyone's guess. It is an unnerving time for sure!
At The Wicked Sister, we can't help any of that other than social distancing, and doing our part in hand washing and sanitizing frequent touch points, like the doors and pens, between uses. I know when I left here Sunday night, my hands were so dry that they were cracked, bleeding & sore.
BUT instead of focusing on what's got us down, I want to highlight the things that are still awesome! We are proudly sponsoring the Live Request Party with Eagle Radio 95.1 on Friday April 10…we are still waiting to hear that we have willing participants to our shenanigans, but I expect shenanigans! We still have Crab Dip! We still have Bloody Marys & Caesars! We still have each other…from a socially accepted distance, and preferably over the phone and internet!
And without further ado, we have some Wicked Sister Bloopers! You see, I was going through pictures that I could possibly post online and found some GOLD MINES! Photos that didn't make the Social Media cut the first time around, but now that we're all bored, seem entirely appropriate!
Exhibit A: That time we brought in dried crickets for an event with the Diane Peppler Shelter…and it carried over into Bruce Brown at The Alpine Chocolat Haus helping us make Cricket Candy for our annual Hospice Dinner.