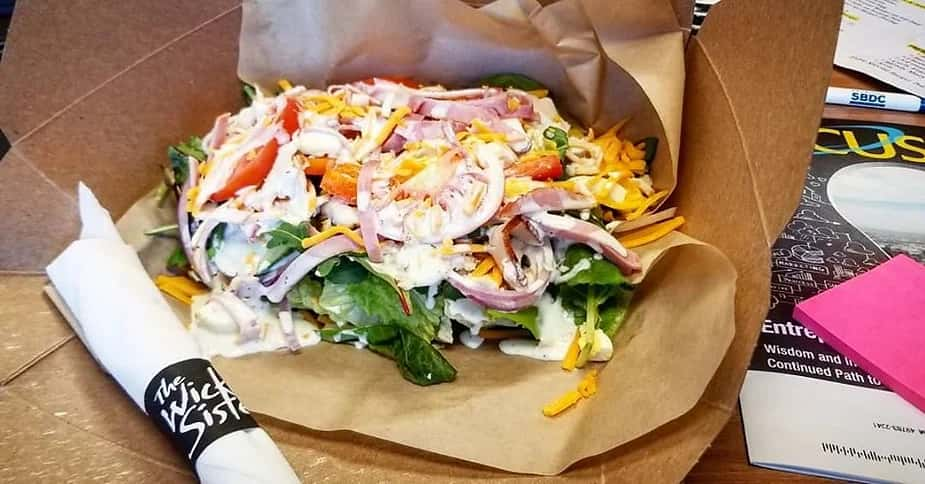 Carry Out, Mandated Closures and The Wicked Sister
Carry Out, Mandated Closures and The Wicked Sister
Have you ever had carry out from The Wicked Sister? That will be you're only option as of 3 pm Monday March 16, 2020. Not to make light of a situation ripe with panic and frustration, but if we didn't laugh, we'd cry at this point. Shortly after 8:00 am this morning, Governor Whitmer announced she was mandating that all bars and restaurants be closed to dine in sales; however, carry out is still allowed. The details at this point are very limited, and I'm sure many other restaurants around the state are in the same boat as The Wicked Sister – left scrambling to adjust staffing, food inventory, and reassure guests and staff that like everything else, this too shall pass.
So here's what I know:
1) The Wicked Sister will remain open to carry out sales, although there will likely be changes to our hours in the near future.
2) The Wicked Sister remains committed to the safety and well being of our staff and guests, as well as keeping our business open with as few disruptions to normal as possible. We will continue to sanitize menus and other frequent touch points following each use. If you're interested in reading about other changes The Wicked Sister has made to keep everyone safe – check out our previous COVID 19 update: https://www.wickedsistersault.com/post/update-regarding-covid19
3) Our traditional St. Patty's Day Boiled Dinner will be available for carry out all day tomorrow Tuesday March 17, 2020 for St. Patrick's Day. House cooked Corned Beef, Cabbage, Red Potatoes, Baby Carrots and a Dinner Roll for $10.99
What's the best way to order carry out at The Wicked Sister?
1) Our full menu is available at https://www.wickedsistersault.com/menu. We also have paper To Go menus available at The Wicked Sister.
2) Call 906.259.1086 to place your order or stop in to order in person. (At this point, there are no restrictions on ordering in person; however, this could change in the future.)
3) Please know, that if you prefer to remain in your vehicle, we will bring your order to you! Just give us a call and let us know that you are waiting outside and which car you're in.
4) Don't forget that The Wicked Sister can sell beer & wine to compliment your to go order, including draft pints to go!
We will update and adjust our menu and hours, if necessary, until the mandated closure is over and things return to normal. I'd like to thank all our hardworking staff and loyal customers for their patience during the last week and what will likely take a couple weeks to settle down.